Copper Divide chronicles one woman's story of friendship tested by a society torn apart by a labor strike that resulted in the 1913 Italian Hall Disaster.
Available now, at Amazon, Barnes & Noble, Bookshop.org, and select bookstores.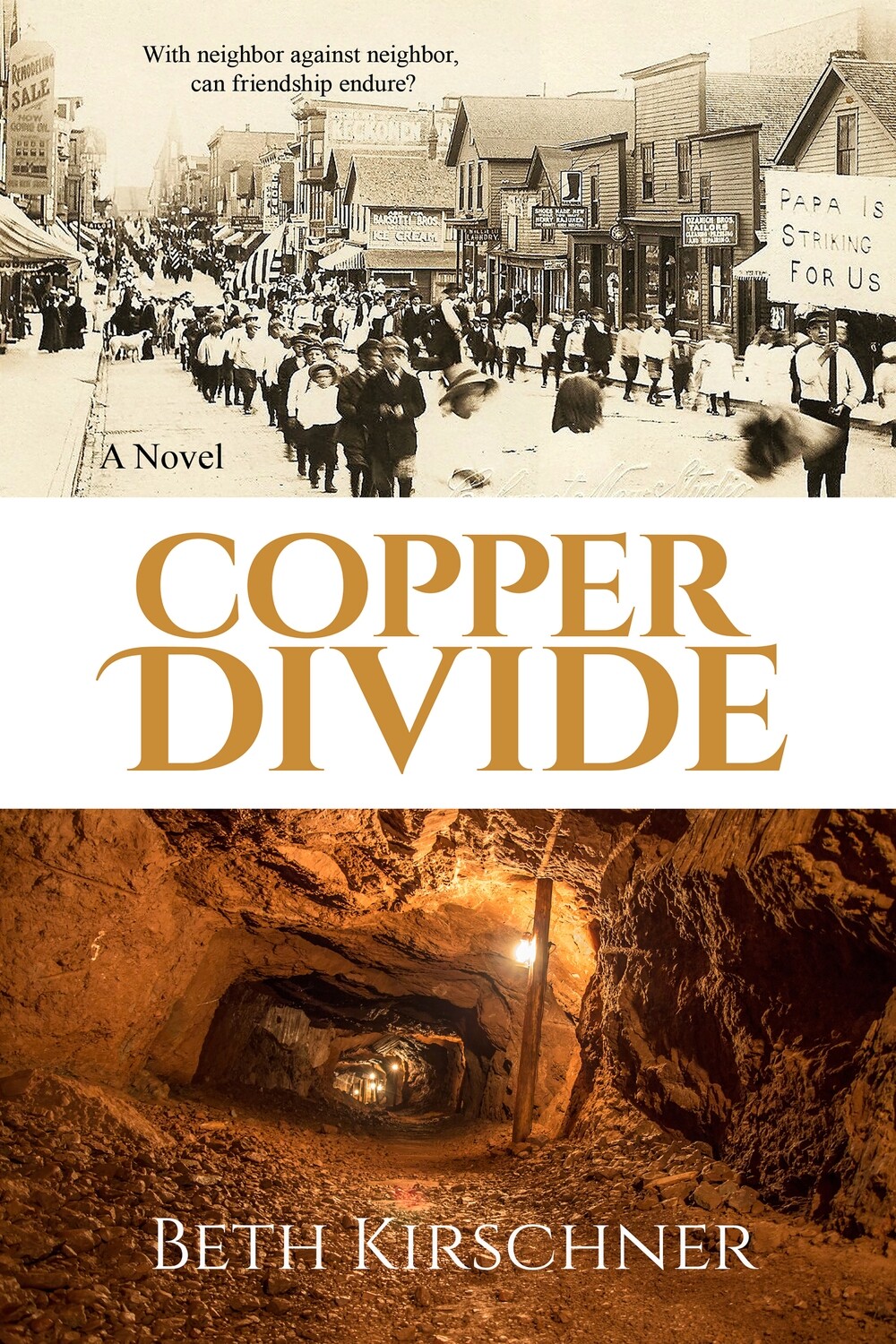 In 1913 a massive and violent copper miners' strike has split the once peaceful community surrounding Calumet, Michigan. Thousands are protesting and rioting in the streets. The National Guard is sent in and stays for months.
Hannah Weinstein is a Jewish merchant's daughter, certain that the interruption of her college classes is the worst the strike will bring to her relatively comfortable life. Her Finnish friend Nelma, however, is married to a striker, and places herself on the front lines of the dispute.
When a train pulls in with a hundred scab miners, tensions escalate, and two of the scabs are shot. Their murder compels Hannah to join a Citizens' Alliance opposing the strike – and with it, Nelma. As the strike grows more and more deadly, Hannah and Nelma must find a way to reconcile and end the conflict without further violence, or their town – and their friendship – will be destroyed forever.